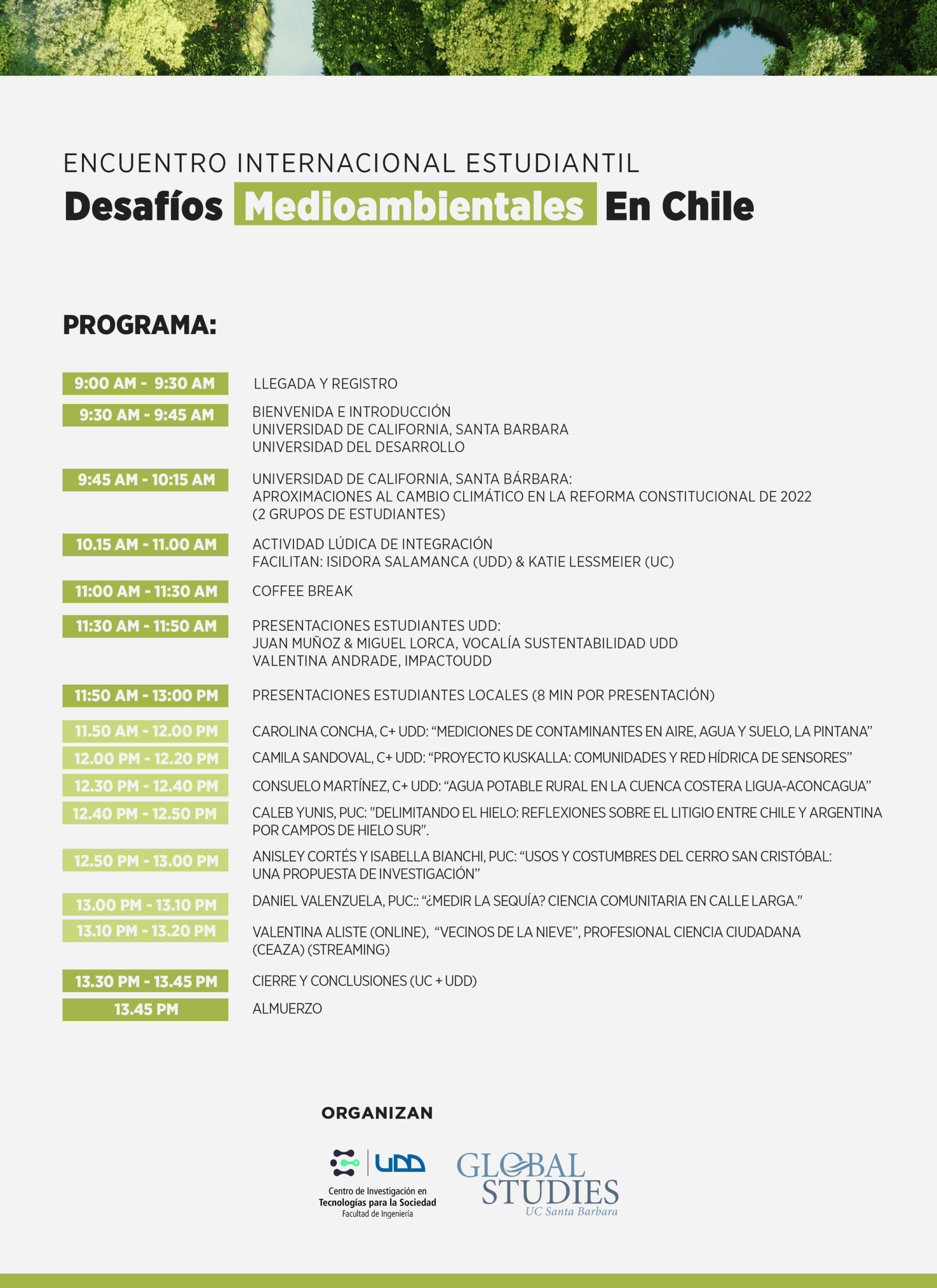 Date: 12 July 2023, 9:00am-1:45pm 
Location: J-Posgrad, Universidad del Desarrollo (UDD). Santiago, Chile.
El Encuentro Internacional Estudiantil: Desafíos Medioambientales en Chile organizado por el Centro de Investigación en Tecnologías para la Sociedad (C+) de la Facultad de Ingeniería UDD junto al Departamento de Estudios Globales de la Universidad de California de Santa Bárbara.
Este evento tuvo por objetivo destacar y poner en común los hallazgos de las investigaciones en curso realizadas por alumnos de pregrado y postgrado nacionales e internacionales.
En esta instancia, colaboraron también estudiantes y voluntarios de ImpactoUDD, Vocalía de Sustentabilidad de la UDD, y Voluntarios por el Agua.
Click here to read more (in Spanish) about this event.
Click here to watch video recordings of the conference and presentations by our 4 Burdick Global Scholars Program student participants from UCSB.